Client Google 237 — Artifacts
Category Art Direction, Physical design
Year 2020

Creative Director Matt Hexemer, Claudio Guglieri
Executive Producer Claire Jackson
Senior Visual Designer Kelsey Cordutsky
Google tasked us with creating 5 physical installations for their new building at 237 Moffet Park Drive. The goal of each installation was to celebrate the incredible sustainability of 237. I went into depth surrounding the
237 Pulse Wall,
but also wanted to highlight a few of the other installations that were created in tandem, including branded wayfinding, informational placards. multiple plaques, illustrations, and color pairings color.
These features are currently installed at 237 Moffet Park Dr.
Google's goal is to operate on carbon-free energy by 2030. In order to acheive this goal, 237 focuses on renewable energy. to reduce their carbon footprint.
Connection between employees and the space by leveraging the site. In the 1960's, this building housed the CDC super computer, one of the world's first super computers. Here you will find a computer history timeline, crafted from fragments of an exploded super computer.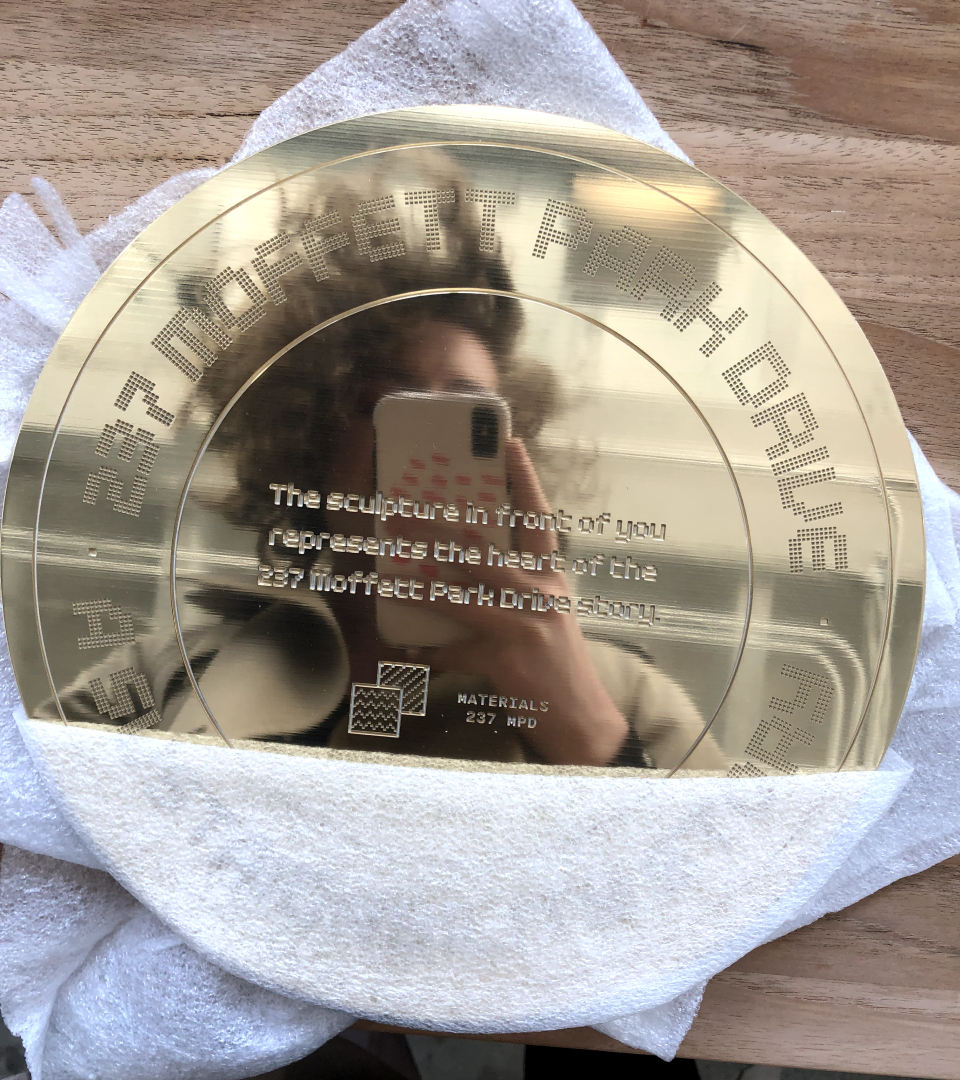 ---
---