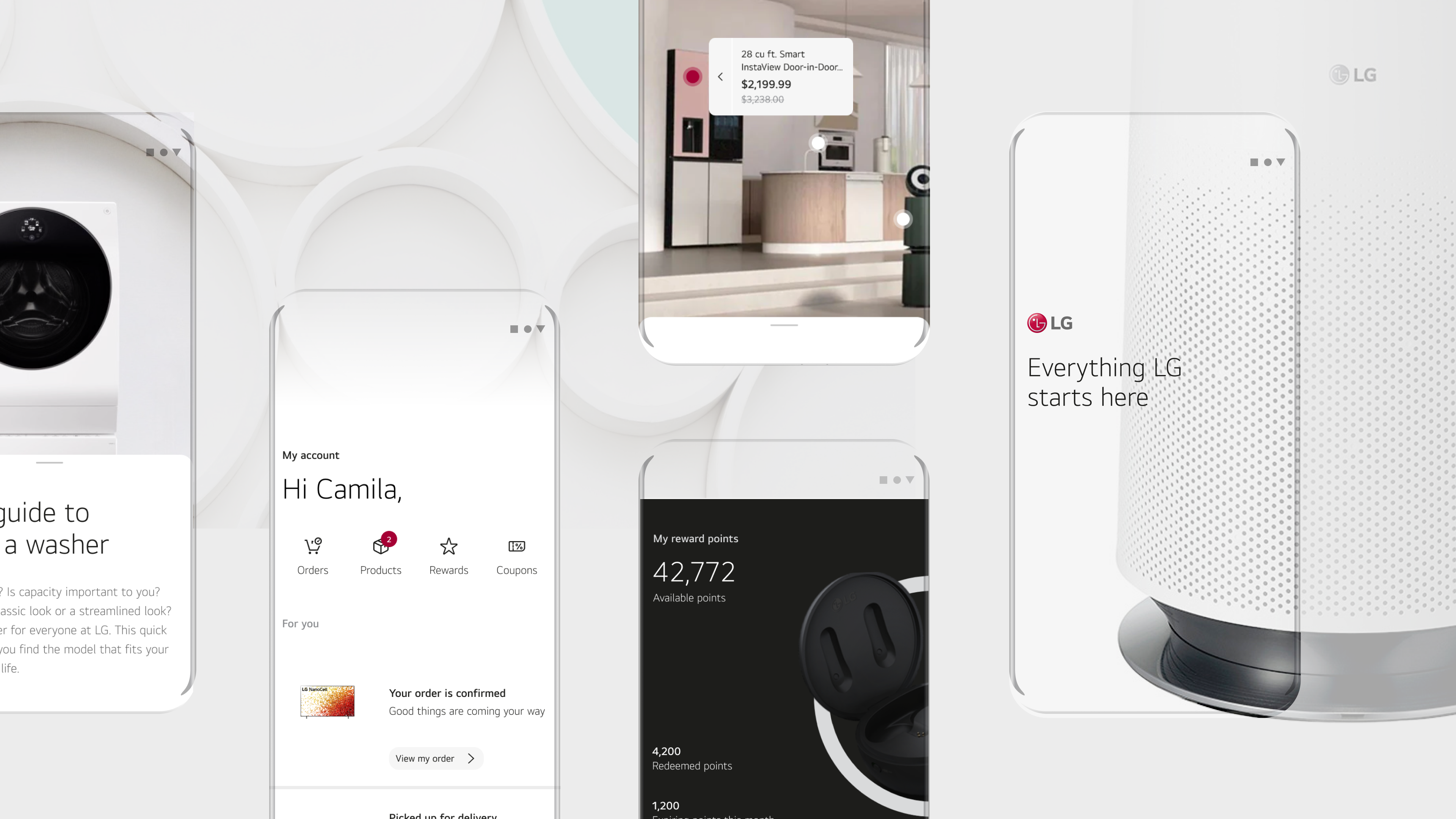 Client LG
Category Product, UI, Design Systems
Year 2021

Creative Director Gigi Lam
Art Director Kelsey Cordutsky
Senior Visual Designer Melissa Castaño, Luis Lemus, Julian Lozano
UX Lead Jean He, Robert Surrency

There are many ways to purchase LG products, from lg.com to comparison sites and big box stores, many of which LG can't compete with as a mono-brand seller. We were tasked with building a next generation shopping app experience for LG.

The entire app is designed with the concept of "At your service" in mind. "At your service" drives long-term retention & loyalty, that makes it easy for consumers to choose LG again by keeping the brand top of mind.

Shopping with LG should be fluid across both the digital and physical space, understanding that convenience is the key to the shopping experience for customers. Lastly, we wanted to enhance LG ownership in the app through personalization. This app will refine the brand for the future LG.com. App to launch in 2022.

Our work with LG started with strategy and extended to user journeys, user flows, detailed design of the app, design system, and documentation.
The Discover section is your landing experience. We take what we know about you and use it to populate featured articles or buying guides to your need.
The e-Catalog was a persona driven narrative accommodating different needs (ie. gamer, pet lover, apartment, luxury consumer)
The goal of the PDP was to make the product the hero and its features the stars of the show, while addressing both business needs and content density.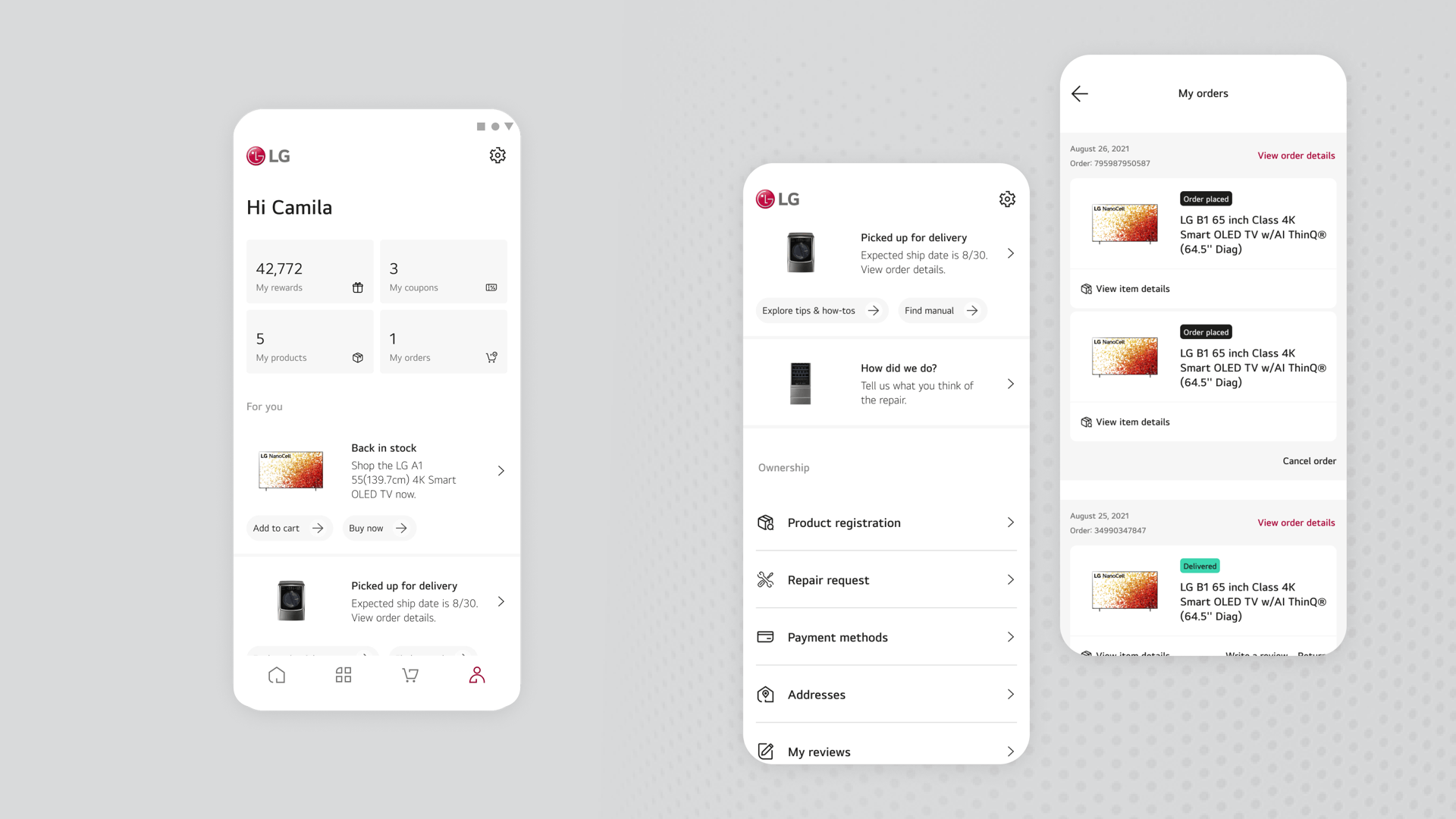 My LG is where we close the loop in terms of advocacy. "At your service" here meant being able to track orders, register items, access manuals, request repairs and reward their loyalty through points.